Uses
If you want to see what other devs use, check out uses.tech!
Every once in a while I get asked what I use for certain things, so here we are.
Desk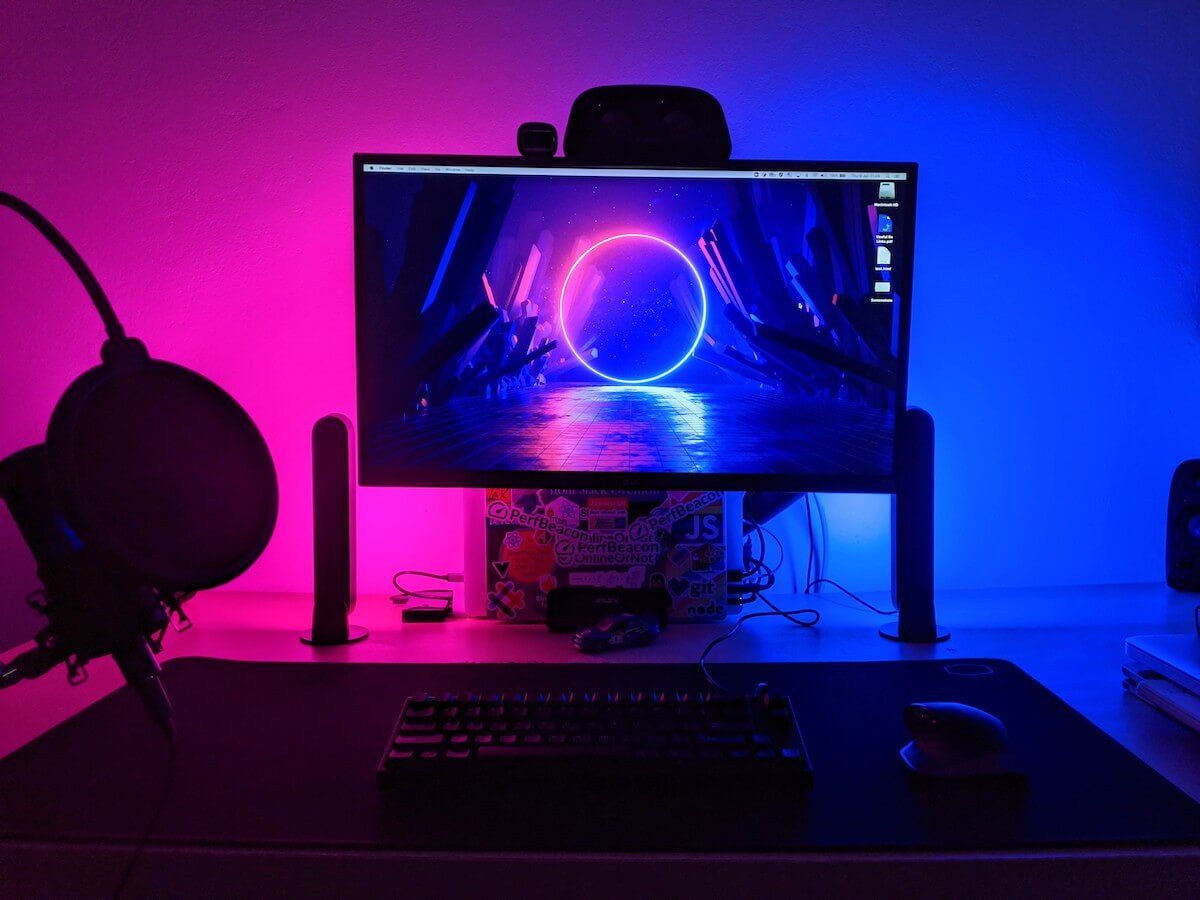 For writing articles, I use a 13" MacBook Pro 2011 with 16GB RAM, upgraded SSD, and replaced CD drive with a 750GB HDD.
For coding, I use a 2018 Mac Mini i3 with 32GB RAM.
I often don't use a desk (the sofa is more comfortable) for my side-projects, but when I do, I use an MX Master 2s mouse, and a Leopold FC660M keyboard.
My monitor is a 27" 4k LG 27UL500-W, mounted on a North Bayou Monitor Arm.
Behind my monitor, I have a pair of Philips Hue Play Lights for mood lighting.
I switch between my work laptop, and my personal Mac Mini with a UGREEN 2 in 4 out Sharing Switch Box.
I also use a few UGREEN 4 port USB 3.0 hubs to connect everything together.
Music
I code almost exclusively while listening to music. I swap between a pair of Etymotic Research ER2XR and Bose QC35 depending on how hot it is (Australian heat + heavy headphones = sweat, sweat everywhere).
Recording
Editor + Terminal
Email
I run my newsletter through ConvertKit. I used to use MailChimp, but grew tired of their constant re-designs, and moving features around.